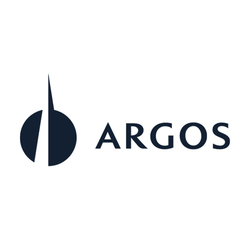 Argos USA Concrete Ready Mix
Plant Maintenance Technician
Sorry, this job has expired.
Atlanta, GA, United States
Argos Concrete Ready Mix is hiring a Plant Maintenance Technician with Electrical Experience in Atlanta, Duluth, College Park and the surrounding areas
This position will primarily work in our ready-mix plant. This is an hourly position reporting directly to the Maintenance Supervisor. The primary responsibility of this position is to troubleshoot, repair and maintain machinery both electronic and mechanical equipment such as engines, motors, pneumatic tools, conveyor systems, production machines, and other plant equipment related to our concrete plant facilities. This position is required to work with electricity and weld plant components frequently.
Responsibilities/Activities
• Evaluate equipment condition and make recommendations to Managers and Mechanics prior to repairs.
• Work with Operations Manager to ensure plants are manufacturing accurately at peak efficiencies: moisture probe operations, batch accuracy & speed, truck loading speed & consistency.
• Replace motors and gearboxes, and repair belts, bearings, rollers, head, and pulley trays
• Perform site/yard maintenance and cutting
• Reline and patch/repair bins, weighing scales, and other plant equipment
• Repair or oversee repair/installation of plumbing jobs
• Coordinate demolition of obsolete plant sites and oversee construction of new plants
• Perform or oversee fabrication of plant parts and equipment welding
• Other duties or special projects as assigned by management.
Position Requirements
• Experience working with 480 volts
• Minimum of High School diploma, prefer 2-year degree in Industrial Electricity.
• Minimum 3 years electrical experience in Industrial Electricity
• Working knowledge of concrete products and production processes
• Ability to read and understand operations/machine manuals and/or diagrams
At Argos we strive to be a workplace where a consistent leadership style is displayed, personal and professional growth are encouraged, work-life balance is supported, teamwork and cooperation among coworkers is common, and results are achieved in a proper manner.
Can you imagine yourself as part of our talented team?
Apply today!
Argos is an Equal Opportunity Employer, A 2nd Chance Employer and a Drug Free Workplace
jawj7zgr0ctk
613709336